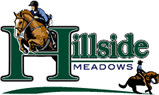 Come and join use for our Summer Jumper Night Series! Click for our Entry Form!
2017 Summer Gymkhana Series
June 16th
July 14th
August 18th
September 15th
October 27th*
*Halloween! Costume class!
$10 Office Fee
$5 Per Class
$10 Jackpot Barrel Entry
5:00pm Start
Pole Bending
Arena Race
Sit-A-Buck
Carrot Rance
Time Only Barrels
Game of the Night
Jackpot Barrels 50/50 split
Any questions call Alyssa at 1.413.330.9138
Copyright 2017. Hillside Meadows Equestrian Center. All rights reserved.
Site designed by Jordan Harris of JHDesign