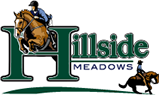 Hillside Meadows Equestrian Center is a family friendly, premier training and boarding facility located on 70 acres of beautiful land in Grafton, Massachusetts. We specialize in hunter/jumpers as well as reining and horsemanship.
Our program caters to all levels, and we offer rated and schooling shows on property. We also travel to many rated
shows throughout the season, including equitation finals.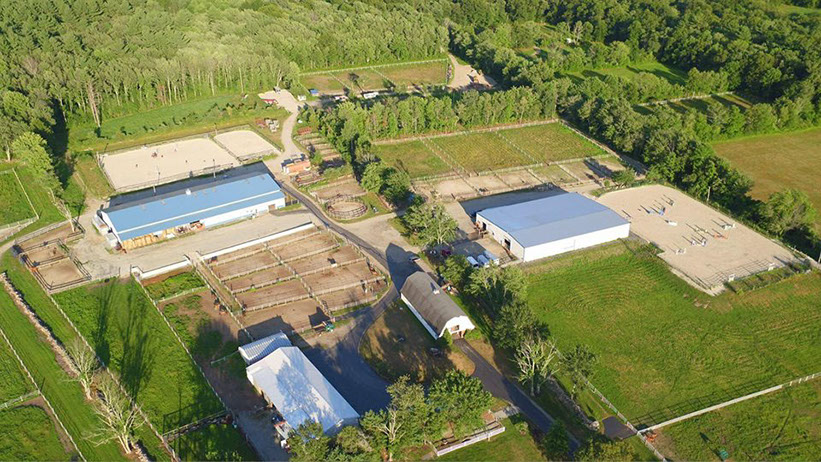 Hillside was established in 2003 had has since evolved into a multi discipline full service Equestrian center offering lessons and training for all levels of horsemanship. This 70 acre facility has been built and expanded with state of the art structures and equipment. The proprietor, Ron Ernenwien, lives on the property and oversees the direction and management of the facility. We currently boast a full fleet of school horses and 39 stalls. There are four separate barns on the property, a private barn, a school barn, and two state of the art facilities. The two boarding barns both have indoor and outdoor arenas, viewing areas, and beautiful large stalls.
Check us out in Massachusetts Horse!

HMEC Open Schooling Show, November 7th
All Ages and Disciplines welcome! For more information visit our show series tab.
**Please note all attendees must wear masks while on the property,
with exception of when mounted on a horse**
Looking for that perfect gift? Why not give the gift of riding lessons? Just click the link to buy now!
Copyright 2020. Hillside Meadows Equestrian Center. All rights reserved.
Site designed by Jordan Harris of JHDesign